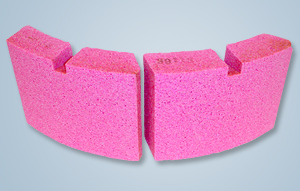 The STG-20 segment shape is an industry standard used in Sterling chucks on Blanchardtype grinders. GRIER has made this shape for many years, but customers have asked for improvements. The STG-20 edges are prone to chipping or breaking, product density is not entirely uniform, and assembling the inter-locking segments is not quick and easy.
GRIER has designed a new and improved version of the STG-20 called the GRIER-20 to address these issues. The edges of the GRIER-20 are more robust, the design allows for uniform density, and the segments align very easily without the need for inter-locking.
Most Importantly, GRIER-20 is offered at a lower price!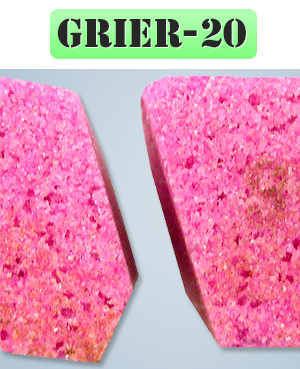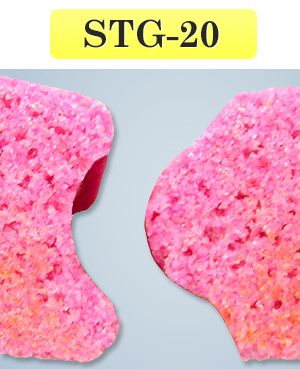 GRIER Abrasive offers one of the most extensive product lines of SEGMENTS with over one hundred standard shapes and numerous other "special" shapes. All of these shapes and sizes are available in a variety of grains and grits.